Our guesthouse consists of 5 bedrooms: 2 suites with spa bath inside, 1 double room for triple use and 2 single rooms.
Each room has private bathroom, hydromassage shower, Smart TV, air conditioning and wall paintings inspired by each continent made by the Ruggieri Brothers. To top it all to perfection there is a shared terrace for both breakfast and relax.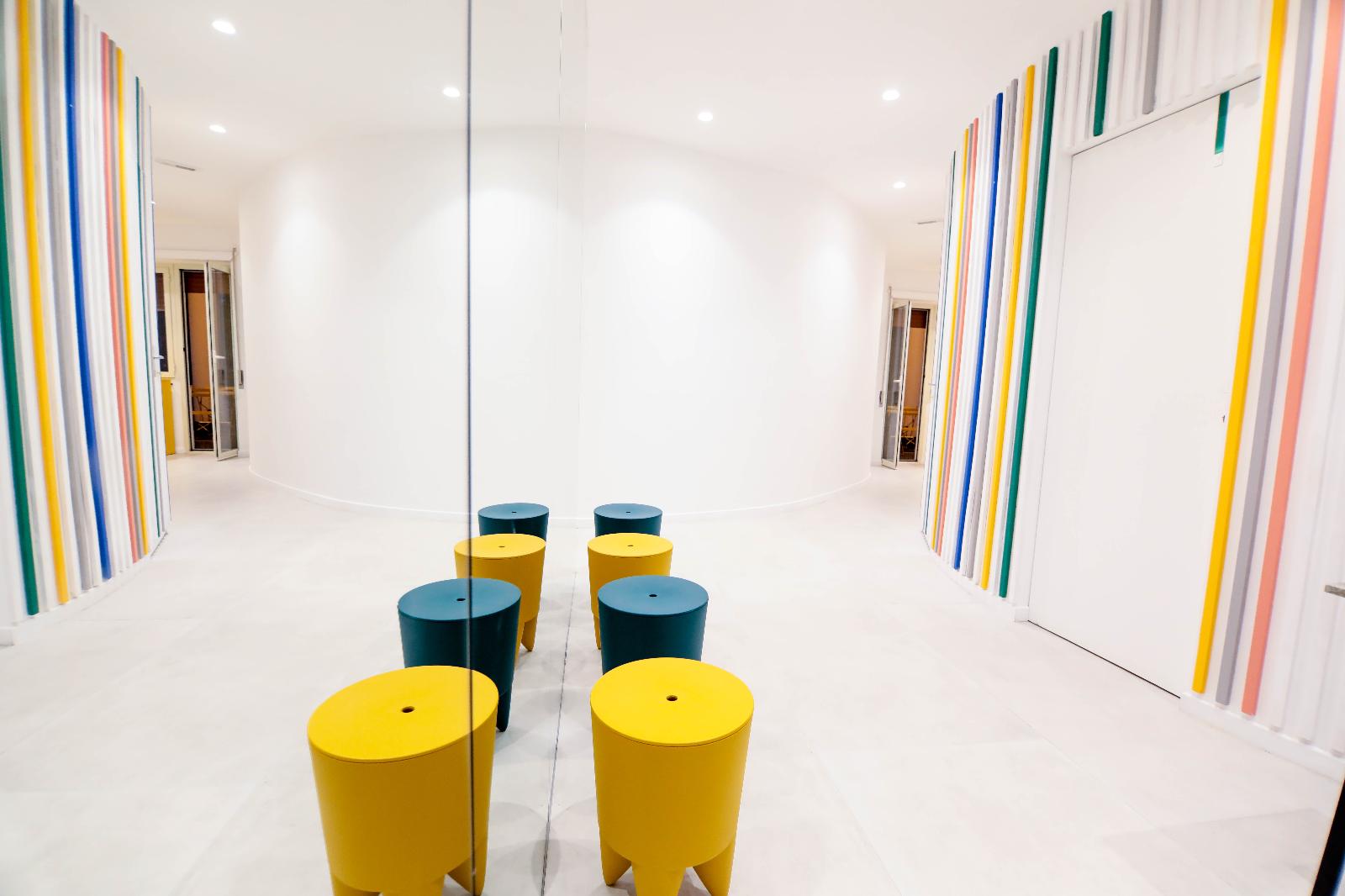 Our Guests Say:
Della struttura ho apprezzato la posizione, il rapporto qualità-prezzo e la disponibilità dello staff. Da notare poi la particolarità delle camere colorate che rimandano ai Continenti. Infine, è sempre una piacevole sorpresa la vasca idromassaggio in camera. Qualche optional in più non dispiace mai.